The state's tavern industry says it opposes a Republican bill that would change some state alcohol licensing and sales regulations.

Tavern Industry Opposes Measure to Change Liquor Laws

August 3, 2017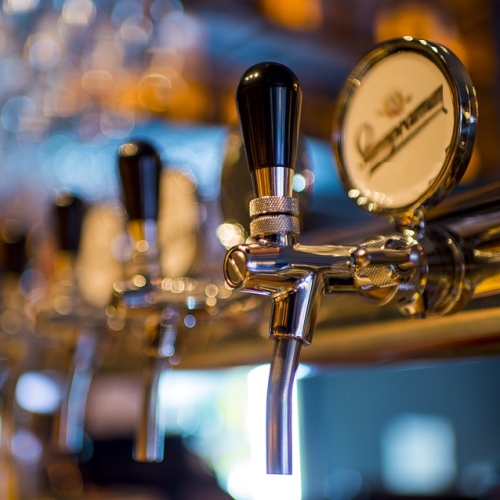 The measure would:
Increase the total available "Class B" liquor licenses a municipality may issue to restaurants and taverns by 10 percent;
Double the production capacity from 10,000 to 20,000 barrels and the number of locations from 6 to 12 for brewpub owners;
Double the capacity for a winery to be classified as a "small winery" from 25,000 gallons to 50,000 gallons;
Extend the time that wineries with a retail "Class B" license can remain open from 9 p.m. to 2 a.m., but allow municipalities to pass ordinances with more restrictive closing hours;
Allow a brewery to sell intoxicating liquor on the premises or at the brewery's off-site retail location.
The bill is sponsored by GOP Reps. Gary Tauchen, of Bonduel, Shannon Zimmerman, of River Falls, Dale Kooyenga, of Brookfield, John Macco, of Ledgeview, and Republican Sen. Sheila Harsdorf, of River Falls. Zimmerman owns Belle Vinez winery in River Falls.
The Tavern League of Wisconsin says it opposes the bill because it hurts small taverns by allowing beer, wine and alcohol producers to become retailers.
The tavern and restaurant industry contributed more than $1.2 million to Wisconsin legislative and statewide candidates between January 2011 and December 2016, including about $561,200 to current legislators. Republican lawmakers, who control the Assembly and Senate by comfortable margins, received about $482,150 in campaign contributions from the industry during the six-year period.
Topping the list of tavern industry campaign contributions to current legislators and fundraising committees between January 2011 and December 2016 were the:
Republican Assembly Campaign Committee, about $49,000;
Committee to Elect a Republican Senate, $44,350;
Rep. Rob Swearingen, of Rhinelander, who is a restaurant owner and Tavern League member, about $36,500.
The tavern industry contributed about $8,500 between January 2011 and December 2016 to the sponsors of the bill, including about $3,500 to Harsdorf, about $2,900 to Macco, $1,250 to Kooyenga, $500 to Tauchen, and $350 to Zimmerman.