One of the nation's largest natural gas and electric utilities and the state's plumbers unions are backing a bill that would effectively repeal Wisconsin's 32-year-old ban on nuclear power plant construction.

Lawmakers Seek to Lift Wisconsin's Nuke Plant Ban

October 15, 2015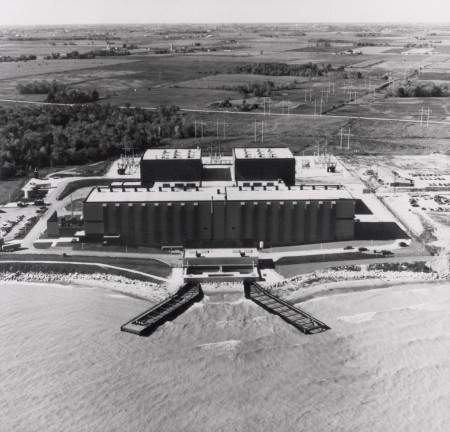 The state's nuclear moratorium was approved in 1983. The last nuclear power plant, in Kewaunee, was approved for construction in 1974. The Kewaunee plant closed in 2013, leaving the Point Beach plant in Two Rivers as the state's only operational nuclear power plant. There's no indication that any Wisconsin utilities are interested in building nuclear power plants in the near future.
The measure, Assembly Bill 384, would drop the prohibition that prevents the Public Service Commission (PSC) from approving new nuclear power plants unless there is a state facility to store nuclear waste from the plants. The bill also changes the priorities the (PSC) must consider to grant future nuclear power plant permits by putting nuclear energy options ahead of nonrenewable energy options.
The measure is backed by WEC Energy Group, in Milwaukee, which operates six companies, including We Energies and Wisconsin Public Service, which serve millions of customers in Wisconsin, Minnesota and Michigan. The measure is also supported by the Wisconsin Pipe Trades Association and Steamfitters Local 61.
Contributions to current legislators from WEC executives and its political action committee (PAC), as well as WEC companies and the plumbers union PACs, totaled about $277,000 between January 2011 and December 2014. Most of those contributions, about $210,000 or 76 percent, went to Republicans who control the Assembly and the Senate by comfortable margins.
The bill's Republican sponsors were Sen. Frank Lasee, of De Pere, and Kevin Petersen, of Waupaca. Lasee received $2,765 in contributions from the bill's backers between January 2011 and December 2014, including $2,500 from the Wisconsin Public Service PAC.
Petersen received $2,000 in contributions from the measure's supporters, including $750 each from the Steamfitters Local 61 and Wisconsin Public Service PACs, and $500 from the WEC Energy PAC.