John Menard, the founder and owner of the Menards hardware store chain, is the richest man in Wisconsin, reportedly worth around $9 billion. And he hasn't been afraid to throw his money around in Wisconsin politics.

Menard Plays the Money Game in Wisconsin Politics

December 9, 2015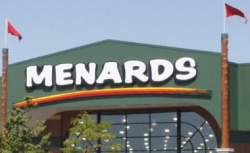 He is in the news this week because of an investigative story by Bill Lueders of The Progressive magazine, who obtained a copy of a contract Menard makes his managers sign, notifying them that they will get a 60 percent cut in their salary if their employees form a union.
Here's the background on Menard's political giving history.
Since 1994, he has given $94,655 to political candidates for state offices in Wisconsin.
He has concentrated his giving to candidates for attorney general, lieutenant governor, and governor.
Democrat Jim Doyle was an early beneficiary of Menard's largesse. While Doyle was attorney general, he received $10,000 in donations from Menard in three installments. While Doyle was governor, he received another $10,000 in three gifts from Menard. But Doyle was the only Democrat Menard funded.
Republican Governor Scott Walker received $2,000 from Menard in 2010 and $10,000 from Menard in 2014.
Lieutenant Governor Rebecca Kleefisch, also a Republican, received $18,000 from Menard in four gifts from 2011-2014. (Gifts to her also helped Walker since they ran as a team.)
Republican Attorney General JB Van Hollen received $10,000 from Menards in 2008 and 2009.
And the current Attorney General, Brad Schimel, received $10,000 from Menards in 2014.
Menard also contributed in state supreme court races, backing conservative candidates.
In 2008, he gave $1,000 to Michael Gableman, who defeated the first African American justice on the court and is a reliable backer of business.
In 2011, he gave $1,500 to Patience Roggensack, now Chief Justice.
And in early 2015, he gave $1,000 to James P. Daley, who was defeated in his bid for the high court.
Other large gifts from Menard include:
$1,000 in 2008 to Scott Fitzgerald, now Senate Majority Leader.
And $2,000 to Terry Moulton from 2009-2014, the Republican state senator in Menard's district.
Menard also reportedly funneled $1.5 million to Wisconsin Club for Growth, a secretive, dark money group that spent undisclosed millions to help Republican Gov. Scott Walker and GOP senators win a wave of recall elections. It was later among the dark money groups under investigation in a John Doe probe for alleged campaign finance law violations.