Controversial Republican bills that would make it easier for private corporations to buy publicly owned water supplies is similar to some model legislation by the pro-business American Legislative Exchange Council (ALEC).

ALEC's Fingerprints on Bills to Privatize Public Water Supplies

January 29, 2016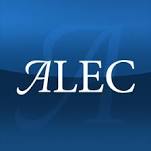 ALEC is a special interest bill mill that unites business and other powerful special interests with state legislators around the country to develop "model" pro-business and social policies that can be introduced in state legislatures around the country.
The measures, Assembly Bill 554 and Senate Bill 432, were authored by Rep. Tyler August, of Lake Geneva, and Sen. Frank Lasee, of De Pere, who are among several GOP lawmakers with current or past ties to ALEC. AB554 has been approved by the Assembly and is available for action in the Senate. The legislature hopes to wrap up its work for 2016 by March.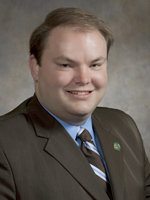 Rep. Tyler August
August's campaign finance reports for 2015 show his campaign committee received a $1,940 reimbursement last September from ALEC, and that his campaign paid ALEC $900 last year for tickets to events.
The model legislation developed by ALEC is called the Water/Wastewater Utility Public-Private Partnership Act, which would allow local governments to use private resources for the planning, design, financing or construction of municipal water utility projects or repairs. Part of the model legislation also reads: "Public-private partnerships formed under this act may include the sale, lease, or joint venture, for the whole or part of any existing facility, or the planning, design, construction, or operation of the whole or any part of a new facility, or the contract for services for the whole or any part of an existing or new facility."
Under Wisconsin law, a municipality that wants to sell or lease its water utility must pass an ordinance that authorizes the sale, and then get the proposal approved by state Public Service Commission (PSC), which also sets the terms and price of the sale. The final proposal with terms and sale must then be approved by local voters in a referendum.
Under AB554, adoption of an ordinance for the sale would still be required, but a referendum would only be held if a petition with signatures equal to at least 10 percent of the votes cast in the municipality in the last governor's election is submitted within 60 days of the ordinance's adoption. If there is no referendum, or the referendum is approved, the PSC would then be required to give final approval and set the terms and price of the sale.
These municipal water bills, which would change the referendum process to make it harder for local residents to have a say in the sale of their public water supplies to private business, are among numerous legislative proposals, ranging from business tax cuts to voter identification, that have been introduced in the past four years by the GOP-controlled Wisconsin Legislature.