None of the Wisconsin individuals publicly identified with a new group created to build support for GOP presidential candidate Donald Trump have contributed to Trump through at least July, federal records show.

Wisconsin Women for Trump Haven't Contributed to Trump's Campaign

August 25, 2016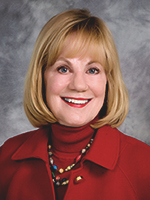 Senator Alberta Darling
The group, Wisconsin Women for Trump Coalition, appears to include a mix of past and present GOP state and local officials, as well as members of an ideological group called the Wisconsin Federation of Republican Women, as reported by The Capital Times and the Milwaukee Journal Sentinel.
Campaign finance reports filed with the Federal Election Commission through July by Trump, who has been a presidential candidate since last summer, show no contributions to Trump from the women identified with the new group. They include:
State Sens. Alberta Darling, of River Hills, and Mary Lazich, of New Berlin;
Former Lt. Gov. Margaret Farrow;
Former Revenue Secretary Cate Zeuske;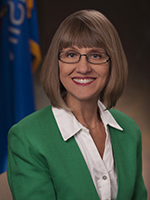 Senator Mary Lazich
Wisconsin Federation of Republican Women members Sue Lynch, Kathy Kiernen, Charlotte Rasmussen, and Ginny Marschman;
Former Milwaukee County employees Darlene Wink and Rose Ann Dieck.
Both Wink and Dieck made headlines in recent years in connection with a secret John Doe investigation of Republican Gov. Scott Walker and his staff while he was the Milwaukee County executive.
Wink was convicted of two misdemeanors for working on Walker's gubernatorial campaign as an employee of his county executive's office. Dieck was granted immunity to testify in the case, which resulted in six convictions.