Outside special interest groups have spent more than $1.7 million on Wisconsin legislative races on the November ballot with a little more than five weeks to go before Election Day.

Outside Groups Spending Tops $1.7M in Legislative Races

October 5, 2016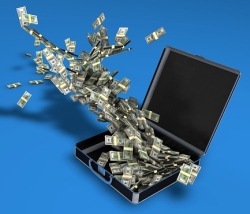 In addition, one outside group that supports Democratic candidates – the Greater Wisconsin Committee (GWC) – has reserved more than $840,000 of television time later this month and in early November. The time was reserved at stations in the Green Bay television market, but the group did not identify the races it may target with ads.
About $791,000 has been spent by groups that support Republicans and nearly $760,000 has been spent by groups that support Democrats. In addition, a group called Wisconsin Freedom Alliance spent about $175,000 to attack one of two Republicans involved in a primary in the hotly contested 18 th Senate District. The candidate attacked by the group, Mark Elliott, lost the primary, but the group has not surfaced since then to support or oppose the Republican or Democratic candidates on the November ballot.
Nearly half of the outside spending so far, about $845,000, has taken place in the 18th Senate race where Republican Dan Feyen faces Democrat Mark Harris for the open seat currently held by GOP Sen. Rick Gudex, of Fond du Lac, who is not seeking reelection.
The top-spending groups so far in the 18th Senate race are as follows:
Prosperity for Everyday People, which is supporting Harris, with an estimated $345,000;
Wisconsin Manufacturers & Commerce, the state's largest business group, which is supporting Feyen, with an estimated $215,000;
Wisconsin Freedom Alliance, with an estimated $175,000.
The Democracy Campaign estimates for these issue ad groups, which do not have to disclose the amount they raise and spend on elections, are based on a review of TV ad buys throughout the state.
Another race targeted by Democrats that is seeing heavy spending by outside special interests is the 12th Senate District contest, where incumbent GOP Sen. Tom Tiffany, of Hazelhurst, faces Democrat Bryan Van Stippen. So far, groups have spent about $504,300 in the race, led by the pro-school-voucher American Federation for Children (AFC) at about $337,900 and Wisconsin First Political Fund at about $152,600. AFC is supporting Tiffany and Wisconsin First has backed Van Stippen.
For more details about the outside groups involved in the 2016 legislative races, please visit the Democracy Campaign's Hijacking Campaign 2016 feature.