GOP lawmakers in Wisconsin plan a hearing next week on resolutions calling for a convention to propose a balanced budget amendment to the U.S. Constitution.

GOP Lawmakers Moving Measures for Constitutional Convention

March 24, 2017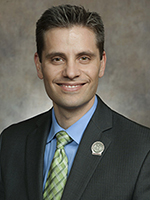 Senator Chris Kapenga
Twenty-eight states have already passed such resolutions, and Article V of the federal Constitution requires Congress to call a convention if 34 state legislatures call for one.
The effort is inspired by rightwing groups and their wealthy backers, including billionaire industrialists Charles and David Koch and two groups they fund: Americans for Prosperity and the American Legislative Exchange Council (ALEC). ALEC is a special interest bill mill that unites business and other powerful special interests with state legislators around the country to develop "model" pro-business and social policies that can be introduced in state legislatures around the country.
Wisconsin's proposals calling for a convention, a balanced budget amendment, and establishing a process to send Wisconsin delegates to the event are sponsored by Sen. Chris Kapenga, of Delafield, and Reps. Kathy Bernier, of Lake Hallie, and Dan Knodl, of Germantown. All three legislators have ties to ALEC.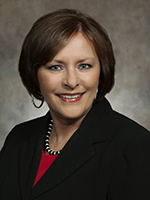 Rep. Kathy Bernier
The Senate and Assembly resolutions and bills that are the subject of next week's hearing are:
AJR021/SJR018 – Application to Congress under the provisions of Article V of the Constitution of the United States for a convention for proposing amendments relating to a balanced budget.

AJR020/SJR019 – Rules and procedures for convening an Article V convention proposing amendments to the Constitution of the United States.

AB165/SB107 – Appointing delegates for a convention under Article V of the United States Constitution.
Under AB165/SB107, Wisconsin would get seven delegates to such a convention, and Republican leaders would pick all seven of those delegates!
Here's what it says:
"The speaker of the assembly shall appoint 3 members of the assembly." The speaker is Republican Robin Vos.

"The president of the senate shall appoint 3 members of the senate." That is Republican Senator Roger Roth.

"The governor shall appoint 1 member of either the assembly or the senate." Of course, that's Republican Governor Scott Walker.

This resolution also, in an attempt to limit the scope of such a convention to a single subject only (the balance budget amendment), prohibits a delegate from voting on an amendment that is outside the scope of the call of the convention, i.e., the Citizen United amendment.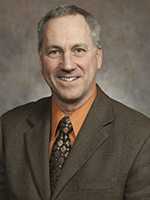 Rep. Dan Knodl
Opponents of this call for a constitutional convention, including the Wisconsin Democracy Campaign, fear it would lead to other amendments being considered and approved that could curtail individual rights or benefit wealthy special interests at the expense of the public interest. If a convention occurs, any amendments approved at it would have to be ratified by at least 38 states afterward.
The legislative hearing on the constitutional convention bills and resolutions is scheduled for March 28 at 10 a.m. in room 411-S of the State Capitol before the Assembly Federalism and Interstate Relations and Senate Financial Services, Constitution and Federalism committees.