The state made a sweetheart settlement with the 3M Co. for two years of air pollution violations without seeking a fine against the company. Employees of the company have contributed more than $80,000 to Wisconsin legislative and statewide candidates over the past five years.

State Did Not Press for Fine in Company's Air Pollution Case

March 27, 2017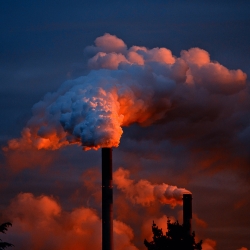 The settlement in 2016 by GOP Attorney General Brad Schimel's Justice Department allowed the Minnesota-based maker of roofing materials to fix problems at two Wausau facilities at a cost of $665,000 that caused the pollution violations in 2014 and 2015.
Schimel, who received a $1,000 contribution from a 3M political action committee (PAC) in January 2016, was elected to a four-year term as attorney general in 2014 and took over the department in January 2015.
The lack of a fine in the state's settlement with 3M was unlike almost all of the other major pollution cases handled by the department under Schimel during his first two years in office. Former Assistant Attorney General Tom Dawson said the handling of 3M's case was dictated by higher-ups in the Justice Department over objections by him and other staff lawyers.
The department said it handled the case using a compliance tool known as a supplemental environmental project, which allows polluters to fix problems causing violations in lieu of paying civil penalties.
3M was one of 20 environmental cases prosecuted by the Justice Department in 2016, resulting in judgments of $449,253 — the lowest in 22 years, agency records show. The next lowest year was in 2015 when judgments totaled $734,127.
Most of 3M's individual and PAC contributions in Wisconsin between January 2011 and December 2016 went to Republican legislative and statewide candidates – nearly $71,000 versus about $9,100 to Democrats.
Topping the list of 3M contribution recipients since January 2011 were:
Walker, about $34,200,
Committee to Elect a Republican Senate, $7,600,
Republican Assembly Campaign Committee, $6,000,
GOP Sen. Sheila Harsdorf, of River Falls, $5,075,
State Senate Democratic Committee, $4,500.
The largest individual contributions from 3M employees came from Mark Werner, of Middleton, a sales account executive, $2,000, and Gary Maier, of Roberts, Wis., an engineer, about $1,800.