Updated: July 11, 2003
Rep. Jeffrey S. Wood (R) Chippewa Falls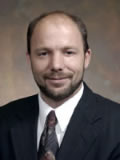 Assembly District 67
Election Notes • Money Sources • Top Contributors • Big Money • PACs
2002 Campaign Finance Summary

* Rep. Wood was first elected in 2002.

* He won a three way primary and faced Democratic opposition in the general election. 

* Healthy Wisconsin ($688), Volunteers for Agriculture ($541), WI Builders ($170), and WI Right to Life PAC ($336) made independent expenditures benefiting Wood. Northwest United Educators ($192), Planned Parenthood Advocates of WI ($1,351) and WI Nurses PAC ($20) made independent expenditures favoring his opponent.

*WI Manufacturers and Commerce spent undisclosed amounts on issue ads attacking Wood's opponent.

Wood
Gordon
Raised
$95,340
Spent
$94,364
Raised 
$46,461
Spent
$46,461
Vote: 61.2%
$8.74/vote
Vote: 38.6%
$6.82/vote
Independent backing:
$1,735
Independent backing:
$1,563

Wood's Committee Assignments

2003-2004: Campaigns and Elections; Education Reform; Property Rights and Land Management; Ways and Means (Vice Chair); Workforce Development.

2001-2002: Not yet elected.
Where Did the Money Come From?
Cash-on-hand 1/1/01
$0
Self
$13,900
Under $100
$5,755
$100 or more
$66,440
PACS & Parties
$9,228
Other Income
$17
WECF*
$0
*voluntary spending limit system.

 
*From individual contributors giving $100 or more per year and all PAC, party and candidate committee contributions.
Who are the top contributors to Rep. Jeffrey S. Wood?
1/1/02 - 12/31/02
| Contributor | City | Business | Amount |
| --- | --- | --- | --- |
| Wood, Jeffrey & Sara | Chippewa Falls, WI | Legislator | $14,000.00 |
| Bechthold Family | Delafield, WI | Payne & Dolan/Zenith Tech | $1,500.00 |
| Gelatt, Philip M & Daniel Jr | La Crosse, WI | Northern Engraving Corp/Northern Micrographics | $1,000.00 |
| Kohler, Terry & Mary | Sheboygan, WI | Windway Capital | $1,000.00 |
| Michels, Ruth & Patrick | Brownsville, WI | Michels Pipeline Construction | $1,000.00 |
| Sharp, Richard & Sherry | Richmond, VA | School choice | $1,000.00 |
| Sykora, Tom & Annette | Chippewa Falls, WI | Legislator/Woodlund Building Supply | $1,000.00 |
| Walton, John & Christy | Jackson, WY | Wal-Mart Stores | $1,000.00 |
| West, David & Kimberly | Bloomer, WI | Bloomer Plastic | $1,000.00 |
Election Notes • Money Sources • Top Contributors • Big Money • PACs