GAB Deep-sixes Employer Info
by Matthew Rothschild, Executive Director
June 23, 2016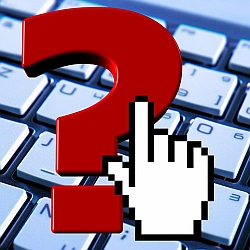 It was bad enough that the Wisconsin legislature rewrote the state's campaign finance law so that contributors no longer have to list their employers' names.
But now the Government Accountability Board (GAB), in its last days of office, has deep-sixed the employer information it had acquired on political donors over the years.
It has now become impossible to search the GAB's database of individual donors by company name. (But you can still search by employer's name in WDC's database.)
For instance, in the past, if you wanted to find out who from Ashley Furniture was contributing to Scott Walker, you could type in "Ashley Furniture" and the name of Walker's campaign committee into the database and you would get a list of people from Ashley and the amounts they donated to Walker. You can't do that anymore.
Last year, the Wisconsin Democracy Campaign was able to utilize information from the GAB database to show that Walker accepted $31,800 from Ashley employees between 2009 and July 2014. More than half of that money ($17,500) came from one of Ashley's owners, Todd Wanek, and his wife, Karen. Ashley benefited from tax credits from the Wisconsin Economic Development Corporation, which Walker headed from 2011-2015.
The retroactive hiding of such employer information was not mandated by law. The GAB and its successor agency, the Elections Commission, should restore access to this information forthwith.
We recognize that it will be impossible in the future to get current employer information on donors from the new Elections Commission.
And that's by design. Speaker Robin Vos introduced the amendment that stripped donors' employer information from the requirements of the campaign finance law.
He and Walker and other Republican leaders are intent on shielding their donors -- and the special favors they dole out to them.
But at least for the sake of the historical record, let's not make it impossible to search the data on donors' employers that the GAB collected according to the law at the time.
Even though Walker and Vos and other Republican leaders are trying to whitewash the future, the GAB shouldn't help them whitewash the past.