The conservative justices on the Wisconsin Supreme Court just backed their ideological buddy, Attorney General Brad Schimel, in his refusal to release two training videos on how to handle sexual predator cases from his time as district attorney of Waukesha County. The Democratic Party of Wisconsin had requested copies of the videos.

Surprise, Surprise! Wisconsin Supreme Court Sides with Schimel
by Matthew Rothschild, Executive Director
December 28, 2016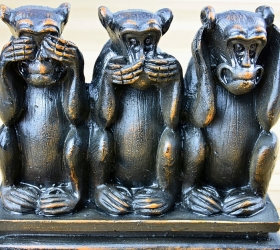 The conservative justices on the Wisconsin Supreme Court just backed their ideological buddy, Attorney General Brad Schimel, in his refusal to release two training videos on how to handle sexual predator cases from his time as district attorney of Waukesha County. The Democratic Party of Wisconsin had requested copies of the videos.
Schimel, a Republican who claims to be an advocate of open records, denied the request when he was D.A. and then defended that denial in his capacity as Attorney General.
In its 5-2 ruling, the conservative justices overturned the decisions by the circuit court and the appeals court, which had ordered the release of the videos. Justice Rebecca Bradley, writing for the majority, ruled that "the legislative presumption in favor of disclosure has been outweighed by the public harm that would result from disclosure."
That "public harm" claim rests on the argument that the videos discuss "specific techniques and strategies" of law enforcement, which, if released "could instantly be disseminated over the internet and exploited by sexual predators. This information would in essence serve as a textbook enlightening Wisconsin criminals on how to avoid detection, elude capture, and escape conviction."
The majority also said that release of one of the videos could re-traumatize the victims, even though their names are not mentioned.
Justice Shirley Abrahamson, joined by Justice Ann Walsh Bradley, wrote a scathing dissent. "The majority opinion eclipses the 'Sunshine Law.' It dims the lights on persons seeking information about Wisconsin government operations and——in the instant case——shuts the lights off on two records that show how district attorneys, charged with prosecuting all criminal actions within their prosecutorial units, fulfill their duties," she wrote.
She added: "The Department of Justice relies on speculation, conjecture, and fear. The Department of Justice has presented no evidence that the two videos reveal any investigation and prosecution practices not already known or knowable in the public sphere. The Department of Justice has presented no evidence that information in the videos would hinder the state's ability to prosecute sex offenders. The Department of Justice has presented no evidence that the videos disclose personally identifiable information about the crime victims."
She also argued that if there were some material on the videos that would adversely affect law enforcement or the victims, then the case should be returned to the lower courts, which should decide how to edit the videos and then release them. Abrahamson said that the majority essentially ignored this option.