wo aides to Republican Senate Majority Leader Scott Fitzgerald gave dubious and unintentionally damning testimony over the last two days in the federal court case over the drawing of electoral maps in Wisconsin.

Fitzgerald's Aides Give Dubious Testimony on Rigged Wisconsin Maps

May 25, 2016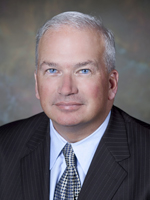 Senator Scott Fitzgerald
T
On Tuesday, Adam Foltz was on the stand, and under sharp questioning from the plaintiff's legal team, revealed that Fitzgerald's staff hired University of Oklahoma political scientist Ronald Keith Gaddie to use his sophisticated computer modeling to come up with maps that would increase Republican seats in the legislature by various amounts. Fitzgerald and the staff could manipulate the maps to see how a line drawn here or there might expand their base. Fitzgerald ultimately chose one of the maps that would give them the most seats. It predicted a gain of strongly Republican and leaning Republican seats from 40 to 52.
Foltz also testified to the astonishing lack of transparency involved in the process. The redrawing of maps occurred in a locked room – called "The Map Room" – at a private, pricey Madison law firm, Michael Best & Friedrich. They wouldn't let the public or the media in on the process. They wouldn't let any Democrats inside the door. They wouldn't let Republican members see any but their own districts. And then they even swore their own members to secrecy about these rigged maps.
This testimony helps the plaintiffs demonstrate the gross manipulation and secret rigging of Wisconsin's electoral maps. That's why it was so unintentionally damning to the Republican's defense.
The dubious testimony occurred when Foltz said that even though the maps had a "partisan metric," and even though there was a "partisan score for every district," and even though the maps showed increasing advantages to the Republican side, the maps were not drawn to predict the future composition of the legislature.
On Wednesday, Tad Ottman, another aide to Fitzgerald, echoed Foltz's dubious claim. Ottman testified that they did not draw maps to reach a partisan score; nor did they use partisan scores to predict the future composition of the Assembly or the State Senate.
These assertions were met with skepticism by the plaintiff's lawyers.