A group that represents Midwest food processors recently praised the U.S. Senate for approving a bill that would prohibit Wisconsin and other states from creating their own labeling laws for foods that contain genetically modified organisms (GMOs).

State Food Processors Praise Bill to Restrict State Food Labeling

June 11, 2016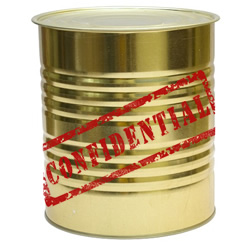 The federal legislation, which now goes to the U.S House for consideration, has the support of food companies, farm groups, and biotech firms, which have been pushing the federal government to set a single national labeling standard in order to head off a patchwork of state labeling laws. But even though the bill requires the companies to disclose GMO ingredients, it does not require them to list the ingredients on the food label. Food companies will be allowed to disclose GMO ingredients via a bar code that consumers may scan with their smart phones or provide a phone number or web address on the package where food buyers could get the information.
Opponents of the bill, like Independent U.S. Sen. Bernie Sanders, of Vermont, say the measure's requirements are vague, and allowing the use of electronic labels reduces the disclosure of GMO information in products.
The Madison-based Midwest Food Processors Association, which represents more than 100 food processors like McCain Foods USA, Hormel, Del Monte, and Birds Eye in Wisconsin, Illinois and Minnesota, praised Senate passage of the bill on Friday, saying that it would prevent the "slow but sure development of dozens of different state food labeling laws."
The food processing industry contributed nearly $252,000 in individual contributions to Wisconsin statewide and legislative candidates between January 2011 and December 2015. Top recipients include Republican Gov. Scott Walker, about $160,800; former Democratic candidate for governor Tom Barrett, $6,950; GOP Lt. Gov. Rebecca Kleefisch, $6,750; and former Democratic candidate for governor Mary Burke, $4,475.
The vast majority of corn, soybeans and sugar crops in the United States are produced from genetically-engineered seeds to make them resistant to insects and pesticides, and many popular processed foods are made with those soybeans, corn and other biotech crops.