Legislative and statewide officeholders and candidates collected about $251,000 more from individual donors during the first six months of 2016 due to higher campaign contribution limits effective in January.

Higher Contribution Limits Net $251K More for Legislative, Statewide Officeholders

August 15, 2016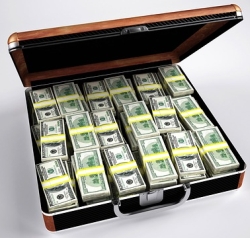 Under previous state law, individuals could contribute a maximum $500 to an Assembly candidate, $1,000 to a Senate candidate and $10,000 to a statewide candidate. But individual, calendar-year contribution limits were doubled when Republican Gov. Scott Walker and the GOP-controlled legislature approved sweeping changes, effective this year, to the state's campaign finance laws.
A Wisconsin Democracy Campaign review of campaign finance reports showed that about 290 individual contributions exceeded the old limits.
Topping the list of contributors who took advantage of the new limits were five contributors who gave Walker $20,000 each, and four contributors who gave $20,000 each to Wisconsin Supreme Court Justices Annette Ziegler and Rebecca Bradley and Supreme Court candidate JoAnne Kloppenburg.
The five Walker contributors who maxed out at the new $20,000 contribution limit were:
Ted Kellner, of Mequon, chairman of Fiduciary Management;
Dennis Kuester, of Naples, Fla., retired chairman of M&I Bank;
Elizabeth Uihlein, of Lake Forest, Ill., co-owner of Uline, Inc.;
Stephen Ziegler, of Oconomowoc, owner of Inpro Corp.;
Jeffrey Feingold, of Fort Lauderdale, Fla., founder of Managed Care of North America.
Ziegler's two contributors who maxed out at the new contribution limit were Daniel McKeithan, of Milwaukee, president of Tamarack Petroleum, and Margaret Ziegler, of West Bend, a retiree. Ziegler was elected in 2007, and faces reelection next spring.
Bradley's $20,000 contributor was Jere Fabick, of Oconomowoc, owner of Fabco Equipment, and Kloppenburg's $20,000 contributor was Lynde Uihlein, a Milwaukee philanthropist and founder of the Brico Fund.
Bradley was appointed last fall by Walker to fill a vacancy on the high court and then elected to a full 10-year term this spring, defeating Kloppenburg.