Nancy MacLean's Dire Warning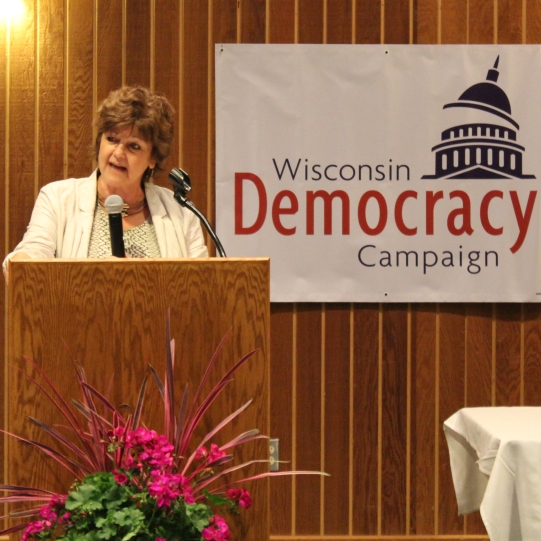 May 4, 2018
Our democracy is at a "historic turning point," said Nancy MacLean, the author of "Democracy in Chains," last night in Madison, where she was the keynote speaker at the Wisconsin Democracy Campaign's annual celebration.
The Duke University historian likened our current situation to two other perilous periods in U.S. history: the Civil War and the 1930s. In both those periods, she said, "the property supremacists" were trying to prevail over the advocates of democracy.
Today, the Koch Brothers and their big-donor network represent those who value property rights over democratic rights.